St. Lucie Public Schools is proud to be a Kids at Hope School District. We believe that all children are capable of success, No Exceptions! Our schools are committed to being a place where caring adults have high expectations for students, provide opportunities to succeed, celebrate success, and believe in children.
What is Kids at Hope? It is a belief that all children are capable of success, no exceptions. It is a commitment to all children, at every age, stage, and grade level. It is a culture where adults believe in children, connect with them, discover their talents, and help students develop dreams and goals for the future. This is what hope is all about!
Kids at Hope is based on three universal truths:
1- We believe that all children are capable of success, no exceptions.
2- We connect with all children in a meaningful, sustainable way through relationships called Aces.
3- We time travel by teaching children to mentally time travel to their future in four destinations (areas) of life: Home & Family, Hobbies & Recreation, Community & Service, Education & Career.
St. Lucie Public Schools proudly partners with the Roundtable of St. Lucie County to provide a strong school-community partnership that keeps Kids at Hope going.
Kids at Hope's vision is that every child is afforded the belief, guidance and encouragement that creates a sense of hope and optimism, supported by a course of action needed to experience success at life's four major destinations:
Home & Family
Education & Career
Community & Service
Hobbies & Recreation
Every child is at hope, no exceptions
Hope depends on every adult's contribution
Respect, support and enhance relationships with all organizations that serve children
Demonstrate passion in all that we do
Ensure all practices are well researched, evidence based and outcome driven
Kids at Hope inspires, empowers and transforms schools, organizations serving youth and entire communities to create an environment and culture where all children experience success,
NO EXCEPTIONS!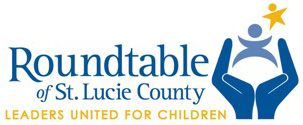 Allapattah Flats K-8
Bayshore Elementary
C.A. Moore Elementary
Dale Cassens Education Complex
Dan McCarty Middle School
Floresta Elementary
Forest Grove Middle School
Fort Pierce Central High School
Fort Pierce Magnet School of the Arts
Fort Pierce Westwood High School

Imagine – NAU Charter School

Lakewood Park Elementary
Manatee Academy K-8
Mosaic Digital Academy
Northport K-8
Oak Hammock K-8
Parkway Elementary
Port St. Lucie High School

Rivers Edge Elementary

Samuel S. Gaines Academy K-8
Savanna Ridge Elementary
Southport Middle School

St. Lucie Elementary

St. Lucie West Centennial High School
Treasure Coast High School
Village Green Environmental Studies School
Weatherbee Elementary
West Gate K-8
White City Elementary
Find out more!
Kids at Hope is a community-wide movement that includes local government, law enforcement agencies, daycare centers, recreational facilities, and countless other organizations in St. Lucie County.