About Us
Educating children is a top priority in this community. Parents, schools, businesses and community members partner to provide a full and rich educational experience for our children. Because each school provides a unique combination of opportunities and services, St. Lucie Public Schools are able to offer a variety of educational experiences that prepare students for the future.
We have moved to an online application and registration system. The new online registration system will save parents time and allow them to apply for a school in the comfort of their home, as well as receive electronic notifications. No more long lines or long waits!
Open Enrollment Dates
High School: January 2nd – January 31th, 2019
Elementary and Middle School: April 1st – April 30th, 2019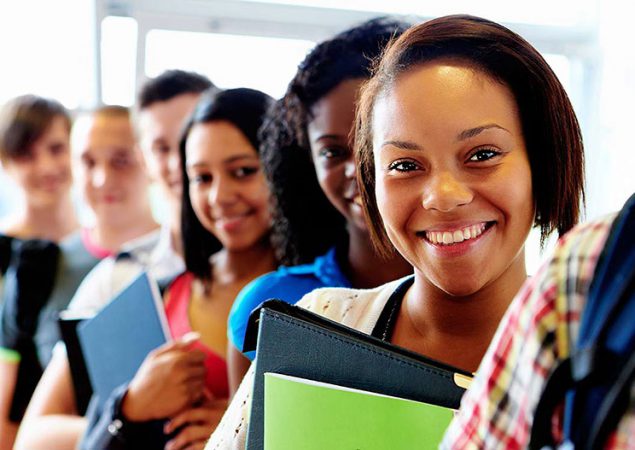 Required Age to Start School
Kindergarten – Your child must be 5 YEARS OLD on or before SEPTEMBER 1.
First Grade – Your child must be 6 YEARS OLD on or before SEPTEMBER 1 and must have attended kindergarten. Note: There is no early entrance for kindergarten or first grade students.
VPK – Voluntary Pre-Kindergarten Program: Your child must be 4 YEARS OLD on or before SEPTEMBER 1. Please call the Early Learning Coalition at 772-595-6424 for information or register at Florida Early Learning
Resources
Our Staff
We understand that selecting a school for your child is an important decision the professional staff at the Student Assignment Office is available to discuss your options and assist you through the application process.
| Name | Title |
| --- | --- |
| Michelle Jerger | Director of Student Assignment |
| Barbara Baez | Student Assignment Operator |
| Joanne Conde | Student Assignment Receptionist |
| Raffaella Coppola | Student Assignment Operator |
| Kandiss Davis | Student Assignment Choice Program Specialist |
| Kylee Fuhr | District Homeless Liaison |
| Barbara King | Clerk Typist |
| Virginie Milfort | Student Assignment Operator |
| Angela Moreno | Parent Information Specialist |
| Yanet Pla | Student Assignment Operator |
About School Choice
---
The district offers regional school zones rather than neighborhood schools.
This assignment process allows for preference to be given to families who have siblings currently attending the school or live within two miles of a school. It also enables the district to offer more choices to parents and best utilize school facilities.
Unlike many high-growth school systems, we do not have to re-district when an area grows beyond the capacity of the school in that neighborhood.
The Benefits of School Choice
Once a student is assigned to a school he/she does not have to leave unless the family chooses to change schools or the family moves into another choice zone.
Fair to all students, allowing them equal opportunity to select from all schools within their zone.
Apply to Receive a School Assignment for Your Child
If your child is new to St. Lucie Public Schools, you must complete an online application for your child. You can access the application by selecting the link "New students and students who moved back to St Lucie" under the Applications heading. If you are a current SLPS student, log into your Skyward Family access using your parent login information. You can access this link by selecting the "Currently Enrolled Students" link under the Applications heading. For convenience, the application can be completed on any mobile device, computer, or tablet. Should families need computer access, the Student Assignment Office offers computer kiosks available for use during office hours.
Students who are moving from elementary to middle school within the district must complete an online application for a school assignment. If no application is received, the student will be assigned to school within their zone.
Students who move from one zone to another zone within the district must complete an online application for their new school zone.
The chances of receiving one of your top choice schools will improve by enrolling during the open enrollment application period.  There is one open enrollment period for Elementary and Middle schools which normally occurs in March but it is subject to change yearly. High School normally occurs in January, also subject to change. Students entering school or switching schools during the current year are handled on an individual basis through the Student Assignment Office and online application process.
Once the application period ends, assignments are computer generated. Each application is sorted by giving priority to siblings wanting to attend the same school, and students living within proximity areas around each school.
Students who do not receive their first or second choice are placed on the wait list for their first choice school and are notified if a vacancy opens in their grade level. Once school begins, students must attend their assigned school in order to remain active on the wait list. The wait list is active from the date that it is completed until the end of the first nine weeks.
Documents Required for Application
Any parent or guardian registering students in St. Lucie Public Schools for the first time must upload the following documents when completing the online application. The Student Assignment Office cannot process an application without these documents:
Original birth certificate
Social Security Card (if available)
Proof of custody (if the child is not living with both natural parents).
Name and address of last school attended
Copy of Individual Education Plan (IEP) if your child is in an Exceptional Education Program
Proof of address (see details to right)
**Note: If Proofs of Address are not in the Custodial Parents/Guardians name, a notarized affidavit of residence must be submitted with the application: Affidavit of Residence
If living with relatives or friends: contact Student Assignment at (772) 429-3930
Proof of Address
You must have one of the following combinations of requirements:
2 Primary Proofs of Address (NAME and ADDRESS must printed on document):
Electric, Water, or Land Line Telephone Bill – within 30 days
Signed Lease Agreement – within 60 days
Official Rent Receipt – within 30 days
Current Mortgage Deed – within 60 days
Mortgage Payment Coupon – within 30 days
Sales/Builder's Contract – (with Completion within 6 months)
OR
1 Primary Proof of Address (listed above)
AND 1 Secondary Proof of Address (NAME and ADDRESS must be printed on document):
Cable Bill or Cell Phone Bill – within 30 days
Driver's License
Voter's Registration
Complete Registration
After the student has received an assignment, parents will complete the registration process online by accessing the Registration Gateway system. Please upload the following documents when prompted:
Health Examination (physical) The exam must be dated within 12 months prior to enrollment. Not required for students transferring from any Florida public or private school, if the requirement has already been met.
Florida Certificate of Immunization (original blue card). If you have moved from another state, you will need to take your current immunization record to the St. Lucie County Health Department (5150 NW Milner Dr, Port St Lucie, FL 772-462-3800), to your doctor, or to a clinic.
The School Board of St. Lucie and their partners can assist parents and their families who do not have a fixed, regular, and adequate night-time residence.
Children who do not have a fixed, regular, and adequate night-time residence often move, causing them to frequently change schools and fall behind academically. These children usually live in overcrowded conditions. There is often a lack of basic resources such as appropriate clothing, food, transportation and money for basic school supplies. School is one of the few stable and secure places in a homeless child's life.
A student is considered to be homeless if, due to a lack of housing, they must reside in a shelter, motel, vehicle or campground, on the street, in abandoned buildings or doubled-up with relatives or friends due to economic hardship or eviction. A student can also become homeless due to a house fire or other natural disaster resulting in a temporary or permanent loss of their home.
If you think you may qualify for assistance, please complete the Residency Questionnaire and return to Kylee Fuhr in Student Assignment.
If you have questions, or your housing situation changes, please contact:
Kylee Fuhr
772-429-3930
Kylee.Fuhr@stlucieschools.org
Parent Responsibilities in Establishing a Home Schooling Program
Send a notice of intent to home school to the district school superintendent (Intent to Home School Form)
Maintain a portfolio of records
Make your portfolio available for inspection by the superintendent upon a 15-day written notice
Submit an annual evaluation for each home schooled child to the superintendent
Preserve the portfolio of each home schooled child for two years
Submit a letter of termination upon completion of your home education program, upon enrollment in a public or private school, or upon moving from St. Lucie County
Florida law regarding Home Education
Statutes 1002.41
https://www.flsenate.gov/Laws/Statutes/2010/1002.41
Contact Information
Call Virginie Milfort at 772-429-3933 or student_assignment@stlucieschools.org
All forms should be completed and returned to:
St. Lucie Public Schools
Student Assignment Department
501 NW University Blvd. #111,
Pt. St. Lucie, FL 34986