ITS has worked collaboratively with all district departments and schools to define goals, develop plans and most importantly, implement new technology in schools. We continue the process of bringing every school to the district defined technology standards.
This service provides and maintains integrated audio visual systems and equipment to select classrooms and specialty sites in the district.
ACCOUNT SERVICES
This service provides and maintains personal accounts for district employees and students that allow them to access the district's computer network.
This service provides and maintains personal email accounts to selected district customers.
This service provides and maintains portable mobile data devices, such as BlackBerrys, Androids and PDAs to selected district customers.
NETWORK AND WIRELESS SERVICES
This service provides and maintains persistent network connectivity, including Internet access, in both wired and wireless environments to selected district sites.
This service provides and maintains printers, scanners, fax machines and other non-computer technical equipment to select district customers.
PROJECT MANAGEMENT SERVICES
This service provides tracking, budgeting, oversight and reporting for ITS projects.
This service provides enterprise software change and development services to select ITS customers.
This service provides training and consulting on the use of district technology to select district customers.
This service provides and maintains desktop computer equipment and software, including PC workstations, laptops and tablet PCs to select district customers.
VOICE SERVICES
This service provides voice telecommunications devices and connectivity to select sites and district customers.
Data Processing Manager
Application Development, Web Development, Help Desk
The data processing team maintains the integrity and security of all essential district records. This includes student enrollment, attendance, grades, assessments, personnel, payroll, purchasing and financial records. They generate state and federally mandated reports and assist staff who perform data input, manipulation and extraction. They also design many of the databases and write some of the computer programs that are used throughout the district.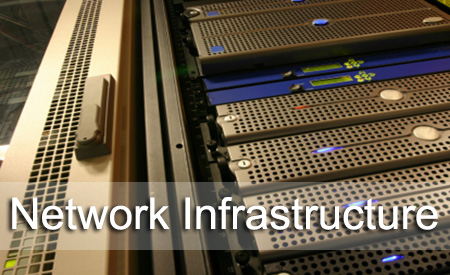 Networking Infrastructure Organization Manager
Support for Networks, PCs, Software, Peripherals, Classroom AV systems
The network infrastructure team supports all technology for students, teachers, and support staff including PCs, printers, class audio-visual systems, phones, wired & wireless networks. They also support the software used with this technology and assist Professional Development in training where appropriate. Our prime project in the near future is assisting in implementing the new Skyward Student, Business, HR, Transportation and Food Service systems.
Records Center Specialist
Records Center
District Student Records houses student records of High School graduates and those who have withdrawn from the St. Lucie County Public School District.
What is E-Rate?
E-Rate is the commonly used name for the Schools and Libraries Program of the Universal Service Fund, which is administered by the Universal Service Administrative Company under the direction of the Federal Communications Commission. The program provides discounts to assist most schools and libraries in the United States and U.S. territories in obtaining affordable telecommunications and Internet access. Geared to the level of poverty and the urban/rural status of the population served, discounts range from 20 to 90 percent of the costs of eligible services.
SLPS's E-Rate  IT Program Manager is responsible for implementing the district's E-Rate compliance program. This includes developing a training program for all E-Rate employees, contractors, and consultants and establishing internal controls that provide management oversight, reviews of E-Rate program activities, and a competitive bidding process for E-Rate goods and services.
Microsoft's Student Advantage Program provides free downloads of the full version of Microsoft Office (Microsoft Word, Excel, PowerPoint, Outlook, OneNote, Publisher, Access, etc.) for all St. Lucie County students, in District operated schools, for use on their personal and mobile devices.
District students can download the software on up to 5 devices.
Download and activation requires a student network username and password which is provided to all actively enrolled students.
Here are the steps:
1) Click the "Install Now" link below
2) Access by signing in: The username is [your student's unique Student ID#]@stlucieschools.org
ex. 56xxxxxxxx@stlucieschools.org
3) The password is the same one students use at school to log in the network.
4) The dashboard will provide instructions for installing
https://portal.office.com/OLS/MySoftware.aspx
Note: Charter schools are not covered under the St. Lucie County Public Schools license agreement and would need to negotiate licensing directly with Microsoft.