Documents
If any forms to do not open automatically for you, please right click the link and click "save link as" or "save target as" and then open the file from there. Many of the forms are interactive and will not work when loaded directly in the browser.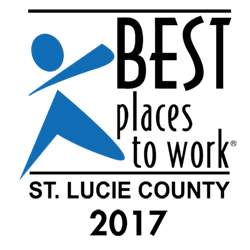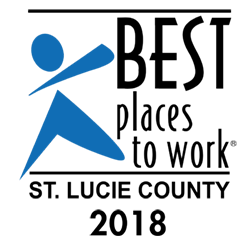 Supportive High‐quality Induction for New Educators
SHINE is St. Lucie Public School's two year induction program for new educators. New teachers hired prior to the beginning of August attend a two‐day New Teacher Orientation where they attend sessions on classroom management, instructional strategies, instructional technology, professional expectations and team building activities.
On the afternoon of the second day of the orientation, participants attend a community showcase where they can win dozens of gift baskets, gift cards or other door prizes and pick up lots of freebies from the vendors. For those teachers that are hired after the start of school, a one day new teacher orientation is offered at the district office on the same subject matter.
Every new teacher (brand new to teaching or new to St. Lucie) is assigned a mentor by their school based SHINE administrator (usually an assistant principal). Administrators are asked to match their mentors and mentees together carefully based on grade/subject level, proximity of classrooms and personality.  Mentors are trained on their responsibilities as a mentor, working styles, and strategies for mentoring.
At least once a month, SHINE school based administrators hold a NEST (New Educator Support Team) meeting at their school site with all the new teachers on staff. Mentors, coaches and teacher leaders are encouraged to attend and are sometimes asked to help plan and deliver content at these meetings. The content of these meetings is based on the needs of the teachers at that particular school site but focus on school and district initiatives especially the Framework for Quality Teaching and Learning. After each NEST meeting, the new teachers are asked to fill out a reflection sheet that is turned into Trish Cordeiro monthly. These reflection sheets not only serve as documentation to the county and state that they have participated in an induction program but help the SHINE administrator and school based mentors know what the new teachers still have questions or concerns about and how they can best support them at the school level.
In addition to the NEST meetings, additional support for the new teachers is offered at the SHINE quarterly professional development cohorts. The SHINE cohorts are not mandatory but highly encouraged. There are three topics that the new teachers rotate through at the SHINE cohorts: Framework for Quality Teaching and Learning, Classroom Management Strategies and Instructional Technology.
Employment/Wage Verification
Employment and wage verification requests are often triggered by an employee's life event such as buying a home, opening a credit card, applying for government assistance, or leasing an apartment. These requests need to be handled quickly, securely, and accurately.
St. Lucie Public Schools provides our employees with an automated verification platform called WAGEverify.com.
Employees will now have visibility into the entire verification process, ensuring data transparency and accessibility. This platform also provides employees the power to approve verification inquiries and monitor the status of their verification requests right from their phone or computer.
Out of Field Teacher Assignments
In order to comply with Section 1012.42 of Florida Statutes, the following teachers have been designated as out of field. This list will continue to be updated as student schedules are completed.
If you have any questions, please contact the principal for your child's school site.
Out of Field Teacher Assignments
Benefits & Workers Compensation
Benefits and Worker's Compensation are handled by Risk Management at: 772-429-5520 or 772-429-5521 or refer to their web page.
Notice of Non-Discrimination
No person shall, on the basis of age, ancestry, citizenship status, color, disability, ethnicity, genetic information, gender, gender expression, gender identity, marital status, medical condition, national origin, political beliefs, pregnancy, race, religion, religious beliefs, sex, sexual orientation, or veteran status, be excluded from participation in, be denied the benefits of, or be subjected to discrimination under any education program or activity, or in any employment conditions or practices conducted by this School District, except as provided by law.
The following persons have been designated to handle inquiries and complaints regarding the School Board's non-discrimination policies:
DIRECTOR OF STUDENT SERVICES
Temporary Mailing Address and Phone Number
1201 Mississippi Ave.,
Fort Pierce FL 34950
Telephone: (772) 429-4510
E-mail: SS-GRV@stlucieschools.org
Non-Discrimination Policy Inquiries and Complaints by Employees and Applicants for Employment:
EXECUTIVE DIRECTOR OF HUMAN RESOURCES
Temporary Mailing Address and Phone Number
501 NW University Blvd.
Port St. Lucie, FL 34986
Office: (772) 429-7508
Fax: (772) 429-7501
E-mail: EMP-GRV@stlucieschools.org
Inquiries and Complaints under SECTION 504 OF THE REHABILITATION ACT OF 1973 should be directed to the School Board's Section 504 Compliance Officer, the Director of Student Services, contact information listed above.
If due to a disability you need special accommodations to receive School Board information or to participate in School Board functions, call (772) 429-3600 and ask for the School Board Secretary.  Telecommunications Device for the Deaf (TDD) phone (772) 429-3919.