Getting Started as a College Student Intern
The college or university will assign field experiences, practicums and student teaching through an agreement with St. Lucie Public Schools.
Students must be fingerprinted and receive a clearance letter prior to performing any assignments at school sites.
Fingerprinting and background checks are a cost to the student in the amount of $50.75 payable on-line when fingerprint appointments are made through Fieldprint. Detailed instructions can be found on the "Fingerprinting-College Students"
Students will pay a retention fee of $6.00 so that fingerprints remain active throughout the college experience. See detail at the bottom of the "Fingerprinting-College Students" link.
Submit a photo ID and receipt for payment of the retention fee to receive the Clearance Letter from the Human Resources Department.
School sites will ask to see the Clearance Letter when a college student reports the first day.
Fingerprinting and Drug Screening
The cost for the national Background check (FDLE and FBI check) is $48.00. Students are required to submit a valid photo ID card and their receipt of retention fee payment prior to receiving their fingerprint clearance letter. Please submit in person to the HR Office, 4204 Okeechobee Road, Fort Pierce or email to fingerprinting@stlucieschools.org.
To schedule a fingerprinting appointment:
1. Visit www.fieldprintflorida.com
2. Click on the "Schedule an Appointment" button.
3. Enter an email address under "New Users/Sign Up" and click the "Sign Up" button. Follow the instructions for creating a Password and Security Question and then click "Sign Up and Continue".
4. On the "Reason for Fingerprinting" page, please click on the text "I know my Fieldprint Code". In the box provided, enter FPStLucieStudent **NOTE: Please do not select from the pull down menu.**
5. Enter the contact and demographic information required by the FBI and schedule a fingerprint appointment at the location of your choosing.
6. At the end of the process, print the Confirmation Page. Take the Confirmation Page with you to your fingerprint appointment, along with two forms of identification.
7. If you have any questions or problems, you may contact our customer service team at 877-614-4364 or customerservice@fieldprint.com.
ALL students will be required to pay a Florida Department of Law Enforcement retention fee at the cost of $6.00 payable by exact cash, check or money order made out to SLCSB at 4204 Okeechobee Road, Ft. Pierce FL 34947, or at https://stlucie.revtrak.net/tek9.asp?pg=products&grp=6 by Discover, Master Card, or Visa. All fees are non-refundable.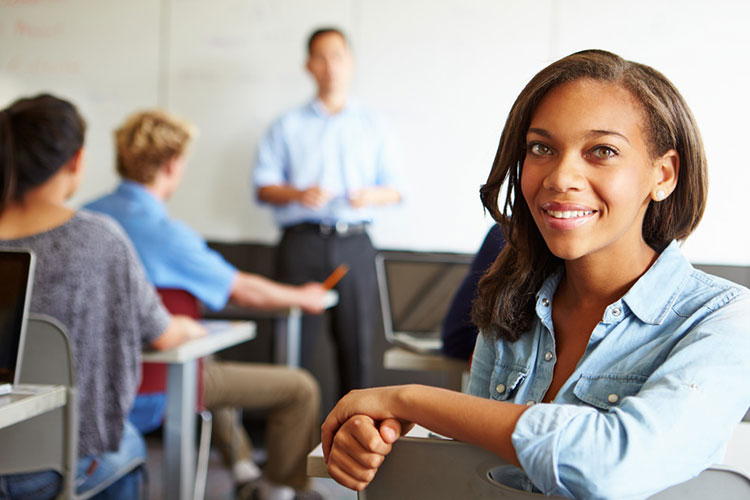 Pursuant to Florida Statue 1012.32 background and criminal history checks must be completed and results must be cleared prior to beginning your classroom observation. Results will be received and reported to the Human Resources Department.
Employment/Wage Verification
Employment and wage verification requests are often triggered by an employee's life event such as buying a home, opening a credit card, applying for government assistance, or leasing an apartment. These requests need to be handled quickly, securely, and accurately.
St. Lucie Public Schools provides our employees with an automated verification platform called WAGEverify.com.
Employees will now have visibility into the entire verification process, ensuring data transparency and accessibility. This platform also provides employees the power to approve verification inquiries and monitor the status of their verification requests right from their phone or computer.
Out of Field Teacher Assignments
In order to comply with Section 1012.42 of Florida Statutes, the following teachers have been designated as out of field. This list will continue to be updated as student schedules are completed.
If you have any questions, please contact the principal for your child's school site.
Out of Field Teacher Assignments
Benefits & Workers Compensation
Benefits and Worker's Compensation are handled by Risk Management at: 772-429-5520 or 772-429-5521 or refer to their web page.
Notice of Non-Discrimination
No person shall, on the basis of age, ancestry, citizenship status, color, disability, ethnicity, genetic information, gender, gender expression, gender identity, marital status, medical condition, national origin, political beliefs, pregnancy, race, religion, religious beliefs, sex, sexual orientation, or veteran status, be excluded from participation in, be denied the benefits of, or be subjected to discrimination under any education program or activity, or in any employment conditions or practices conducted by this School District, except as provided by law.
The following persons have been designated to handle inquiries and complaints regarding the School Board's non-discrimination policies:
DIRECTOR OF STUDENT SERVICES
Temporary Mailing Address and Phone Number
1201 Mississippi Ave.,
Fort Pierce FL 34950
Telephone: (772) 429-4510
E-mail: SS-GRV@stlucieschools.org
Non-Discrimination Policy Inquiries and Complaints by Employees and Applicants for Employment:
EXECUTIVE DIRECTOR OF HUMAN RESOURCES
Temporary Mailing Address and Phone Number
501 NW University Blvd.
Port St. Lucie, FL 34986
Office: (772) 429-7508
Fax: (772) 429-7501
E-mail: EMP-GRV@stlucieschools.org
Inquiries and Complaints under SECTION 504 OF THE REHABILITATION ACT OF 1973 should be directed to the School Board's Section 504 Compliance Officer, the Director of Student Services, contact information listed above.
If due to a disability you need special accommodations to receive School Board information or to participate in School Board functions, call (772) 429-3600 and ask for the School Board Secretary.  Telecommunications Device for the Deaf (TDD) phone (772) 429-3919.