The Finance Department is responsible for the overall coordination and administration of the district's budgetary and fiscal matters, financial planning, accounts payable and payroll, and is responsible for the development and management of the District's annual budget.
Our objective is to maximize the District's financial resources and to allocate them in an equitable manner, and to ensure the public's investment in our schools, students, and employees is used appropriately and ethically.
The Finance team is committed to providing sound financial management in a manner that is transparent to constituents.
The information posted on this page provides financial data regarding district budgets, audits, and ongoing interim financial reporting.
If you have questions, please do not hesitate to contact our Chief Financial Officer, Michelle Thomas (772) 429-3970.
Finance Staff and Departments
Director of Financial Reporting
Rachel Valdez
Payroll Manager
Barbara Audette
| Name | Phone | Email |
| --- | --- | --- |
| Tami Alexander | (772) 429-3968 | Tamara.Alexander@stlucieschools.org |
| Alaina Degroat | (772) 429-3992 | Alaina.DeGroat@stlucieschools.org |
| Deb Daly | (772) 429-3998< | Deborah.Daly@stlucieschools.org |
| TBD | (772) 429-3997 | TBD@stlucieschools.org |
| Ashley Honeycutt | (772) 429-3995 | Ashley.Honeycutt@stlucieschools.org |
| Debbie Jervis | (772) 429-3976 | Debbie.Jervis@stlucieschools.org |
| Sandra Paige | (772) 429-3994 | Sandra.Paige@stlucieschools.org |
| Myla Wine | (772) 429-7538 | Myla.Wine@stlucieschools.org |
Director of Financial Operations
Kim Albritton, FCCM, CPPB
Purchasing Specialist
Donna Sapp, CPPB
Purchasing Specialist
Pamela Brown
Purchasing Clerk
DeeDee Akins
Stipends/Additional Hours
---
Purchasing Info
---
Instructional Materials Discounts:
Payment Inquires
Payments for purchase orders will be made by the Accounts Payable department within 45 days, from the date approved invoice is received in Accounting. Since payment cannot be made until delivery is confirmed, the vendors should obtain and retain proof of delivery in case it is needed to resolve a dispute. No payments will be issued prior to receipt and acceptance of goods and services by authorized district representatives.In order to avoid payment delays, vendors must ensure that the following procedures are followed at all times:
Obtain a copy of the purchase order form prior to providing goods or services;
Always include the purchase order number on the face of the invoice;
E-Mail or mail invoices for purchases directly to Accounts Payable at the following address:
St. Lucie County Public Schools
Attn: Accounts Payable
501 NW University Blvd
Port St Lucie, FL 34986
accounts.payable@stlucieschools.org
In order to expedite the payment process, all invoices should include as much billing detail as possible (e.g., invoice number, P.O. number, item description, unit price, quantity shipped, total price, etc.) and follow the same line item number sequence established by the purchase order; and
If an invoice in connection with a purchase order generated by the District is not paid within 45 days, please contact Accounts Payable at (772) 429-3985 for detailed information.
The District offers vendors three forms of payment:
---
ePayables (utilizing the vendor's established Merchant Account)
ACH payments (direct deposit into vendor's bank account) ACH Form
Check (sent via mail)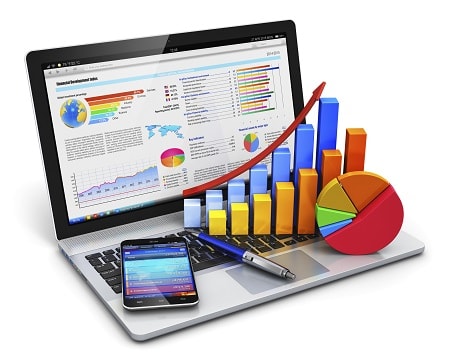 Transparency Florida
Transparency Florida is designed to provide a current, continually updated picture of the state's operating budget as well as daily expenditures made by state agencies. The Florida Department of Education provides access to school district Annual Financial Reports and Summary Budgets on the Transparency Florida website.