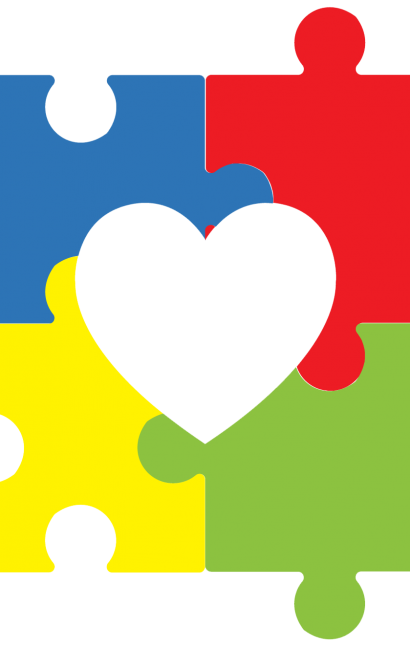 Autism Spectrum Disorder
Autism, or autism spectrum disorder (ASD), refers to a broad range of conditions characterized by challenges with social skills, repetitive behaviors, speech and nonverbal communication. According to the Centers for Disease Control, autism affects an estimated 1 in 59 children in the United States today.
We know that there is not one autism but many subtypes, most influenced by a combination of genetic and environmental factors. Because autism is a spectrum disorder, each person with autism has a distinct set of strengths and challenges.
Indicators of autism usually appear by age 2 or 3. Some associated development delays can appear even earlier, and often, it can be diagnosed as early as 18 months. Research shows that early intervention leads to positive outcomes later in life for people with autism.
Educational Environment
The Individuals with Disabilities Education Act (IDEA) guarantees that students with disabilities will be educated with their non-disabled peers to the greatest extent possible.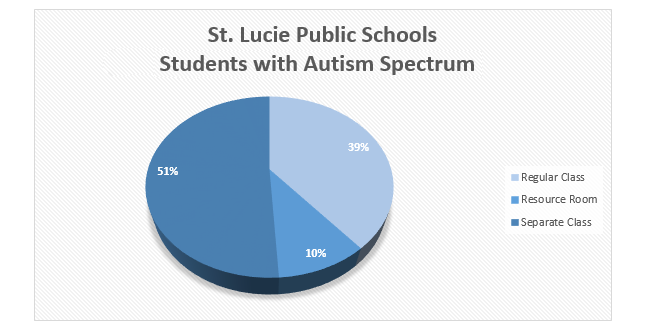 Regular class includes students who spend 80% or more of their school week with nondisabled peers
Resource room includes students spending between 40% and 80% of their school week with nondisabled peers
Separate class includes students spending less than 40% of their week with nondisabled peers
Facts, Links, and Information
Staff
Program Specialist-Autism Spectrum / District Contact-Autism Walk
Ann Marie Miserocchi
Autism Transition Tool
The Autism Speaks Transition Tool Kit was created to serve as a guide to assist families on the journey from adolescence to adulthood.