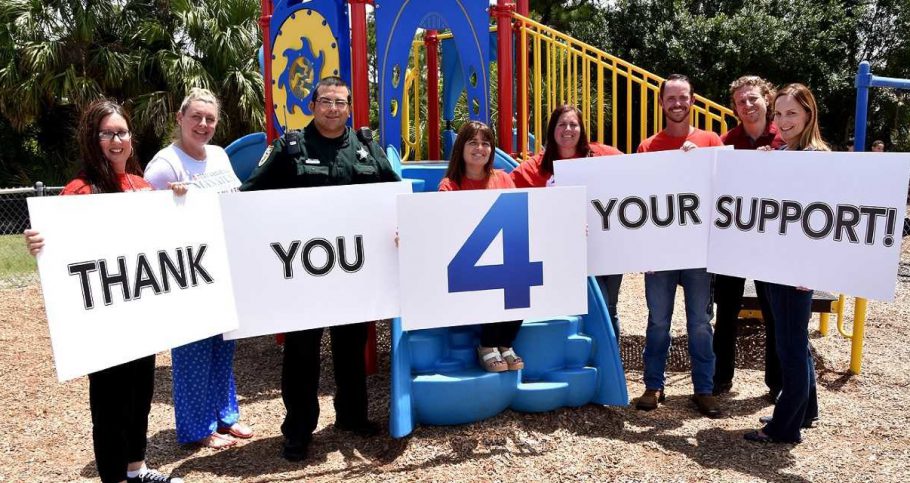 On April 23, 2019, voters approved a 1 mil property tax to raise teacher pay and retain high quality teachers, improve school safety with school resource officers in every school, expand mental health services and preserve important school programs.
The funds from this referendum will be used to:
70% Raise teacher pay in order to recruit and retain high quality teachers
25% Improve school safety and security
4%   Expand mental health services
1%   Preserve important school programs
Every dollar will be spent as stated above, and all funds will be reviewed by a Citizens Advisory Committee which includes a CTA representative.
Committee Appointees
The Referendum Citizens Advisory Committee's sole duty will be to provide oversight to ensure that the referendum funds are used for the purposes described in the referendum ballot language.  School District staff shall provide the Committee with sufficient information, documents and administrative support for the Committee to fulfill its duties. The Committee shall provide the School Board with periodic reports as it deems necessary. The appointees are:
Brian Garcia – – – – Debbie Hawley Appointee
Doug Baber – – – – Kathryn Hensley Appointee
Chris Taylor – – – – Carol A. Hilson Appointee
Deb Mock – – – – – – Troy Ingersoll Appointee
Gwen Morris – – – – Donna Mills Appointee
Felicia Bruce- – – – CTA/CU President David Freeland Appointee
Candice Loupe – – – – At-large Appointee
How will the money be spent?
Teacher Salaries
---
A four-year provision was approved for all eligible teachers (including new hires) to receive a Referendum Recruitment and Retention Annual Supplement in the following amounts beginning with the 2019-2020 school year:
Beginning teachers = $1,000
1- 5 years eligible experience = $2,000
6-9 years eligible experience = $5,000
10 years + eligible experience = $7,800
This supplement will be a part of regularly scheduled paychecks, and it will also apply to the FRS contribution.  Eligible teachers are those who are newly hired and returning classroom/non-classroom teachers.